Iryna Vashchenko is one of the worlds most acclaimed contortionists, inventor of the "Iryna Backfold" and has coached many practitioners to success. Over 40 years of stage presence and teaching experience make her to an important pillar in the contortionist scene and an ideal teacher for beginners and experts, to people that want to perform or to people that in general want to become more flexible.
Despite her astonishing career, Iryna Vashchenko couldn't have predicted that she would end up as a professional contortionist. Born in the Ex-Soviet Union, she dreamed instead about artistic gymnastics. However, this dream was shattered by one decisive turning point in her life. Jumping on the trampoline, she landed from a somersault into a full backbend. Astonished about what he just saw, her coach recommended her to practice another sport, as her back was "too flexible." Disappointed in that, she tried out several new sports, but did not really feel at home in any of them.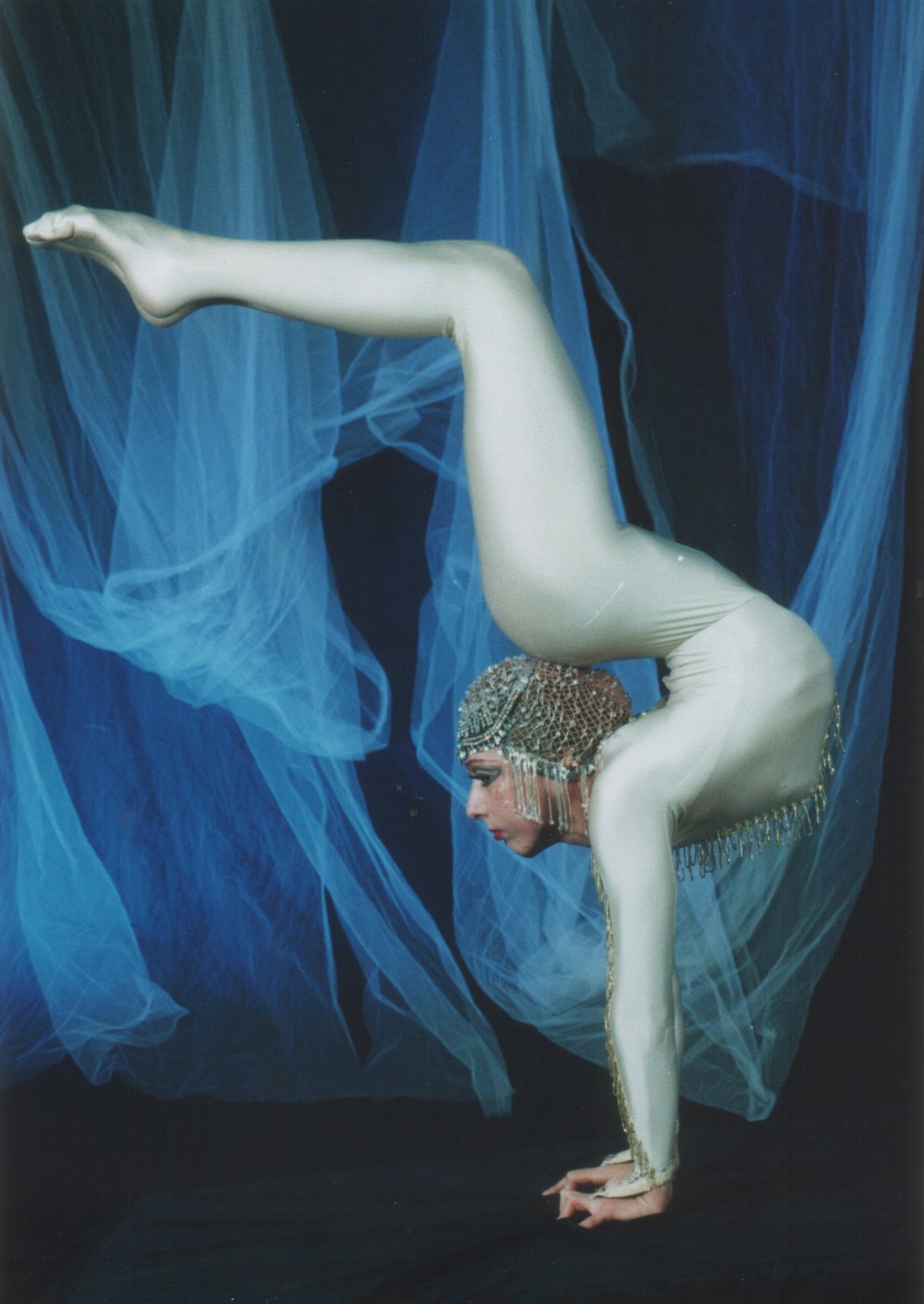 Only somewhat later did her sister bring her into an amateur circus studio. As an acrobat and contortionist, she could make her "too flexible" back to her greatest strength and perform wonderful and breath-taking acts. First, she performed at the Palace of Pioneers studio, which was later transformed into the Zoo-Circus – a full circus that is connected to the zoo.
The amateur studio even gave small performances on Saturdays and Sundays. This kindled a flame in Irina Vashchenko, and she knew what she wanted: to conquer the stage as an acrobat and contortionist. When she finished school, Irina Vashchenko applied to prestigious Moscow School of Circus Art.
However, they would not take her in, because they did not recognize her abilities as a contortionist. When she subsequently applied to the Kiev School of Circus Art, the school had already picked all its new students. Yet, Irina Vashchenko did not let herself be down and pursued what she loved to do.

Her perseverance paid off when she ran into a former student of her amateur studio that was already employed in a circus in Rostov-on-Don and needed a co-performer for her act. Putting everything on one card, she followed her friend and was taken up by the coach Olga Grabovskaya. Thanks to hard work and self-assertion, Irina was able to shine on the stage and successfully became a contortionist. In Rostov-on-Don, she also met her future husband
Vladislav, who was a producer of acrobatic genres and performer of his own acts. They performed the act "Fight between Good and Evil" together. In 1981, they were spotted by Vladimir V. Volzhansky, director of the famous circus "Prometheus" and joined his ensemble. In "Prometheus" they performed together with artists of the highest ranks and toured around the globe.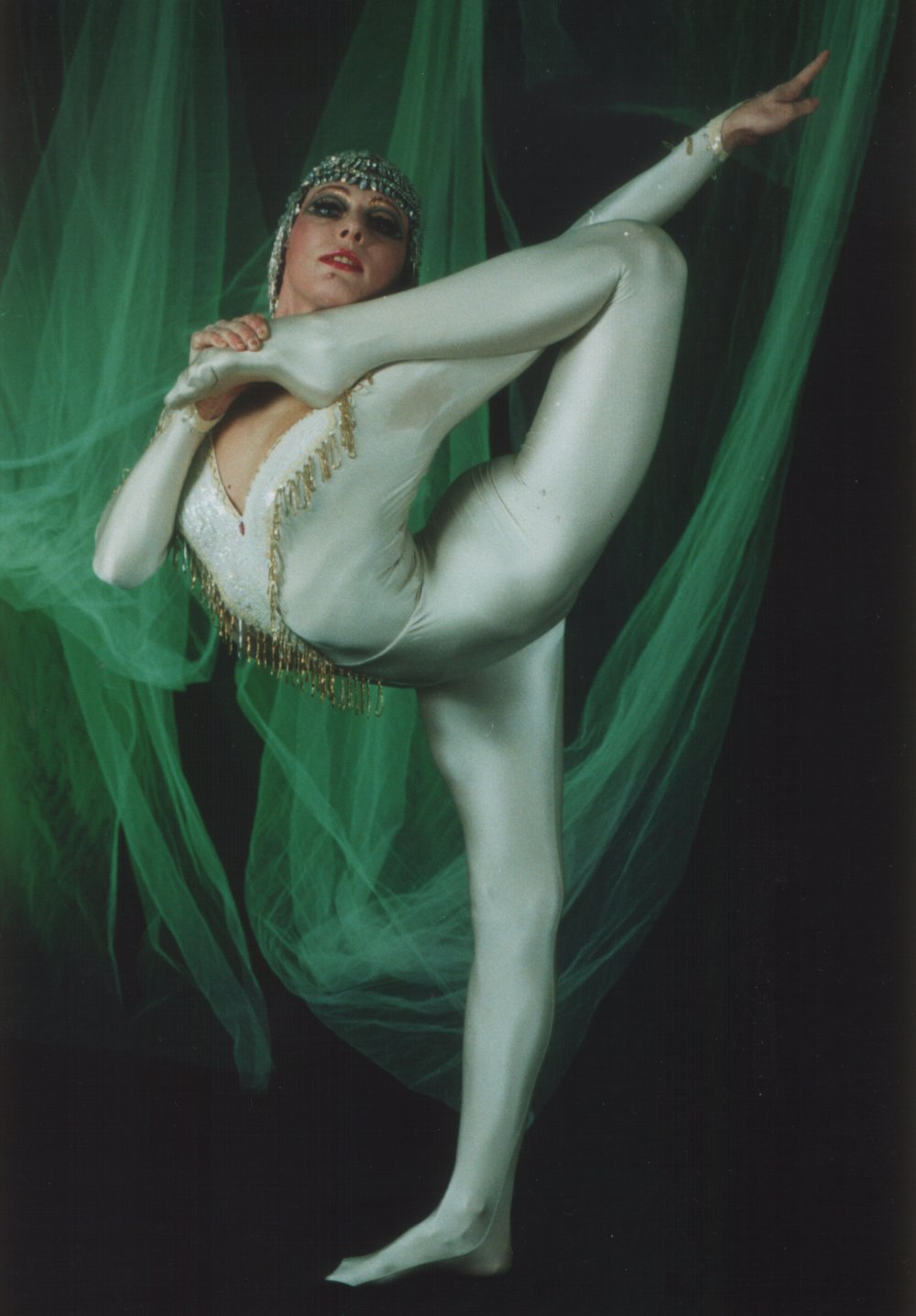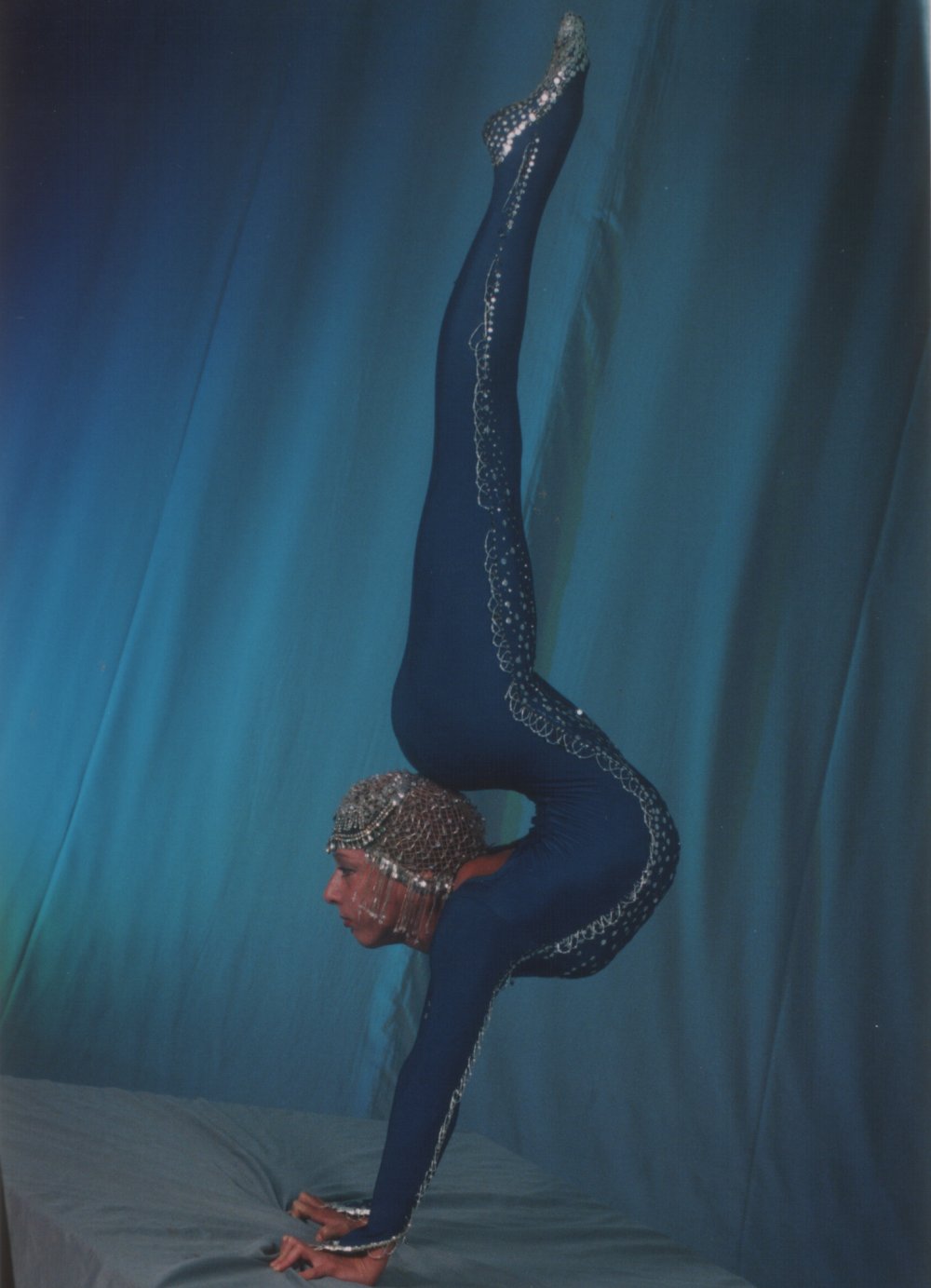 Today Irina Vashchenko conveys her vast knowledge to students that want to learn everything about contortion and acrobatics, people that want to get more flexible in general, or people that are looking for solving their back problems. In her customized lessons, she can integrate her vast experience and the valuable encounters she had in her career. This leads to a very charming teaching style that meets the needs of both amateurs and advanced students and deliver the required results.
If you want to become more flexible in general and learn basic techniques, Irina Vashchenko can start with the right, left or middle split (with the knees facing forwards) or the straddle split (with the knees facing upwards). With more advanced learners, she will look at for example forearm stands, handstands and forward bends.
Her classes can be booked both as a physical class or online trainings, via Zoom. She speaks English, German and Russian.